October 25, 2023
Posted by:

Elias Dupuis

Category:

News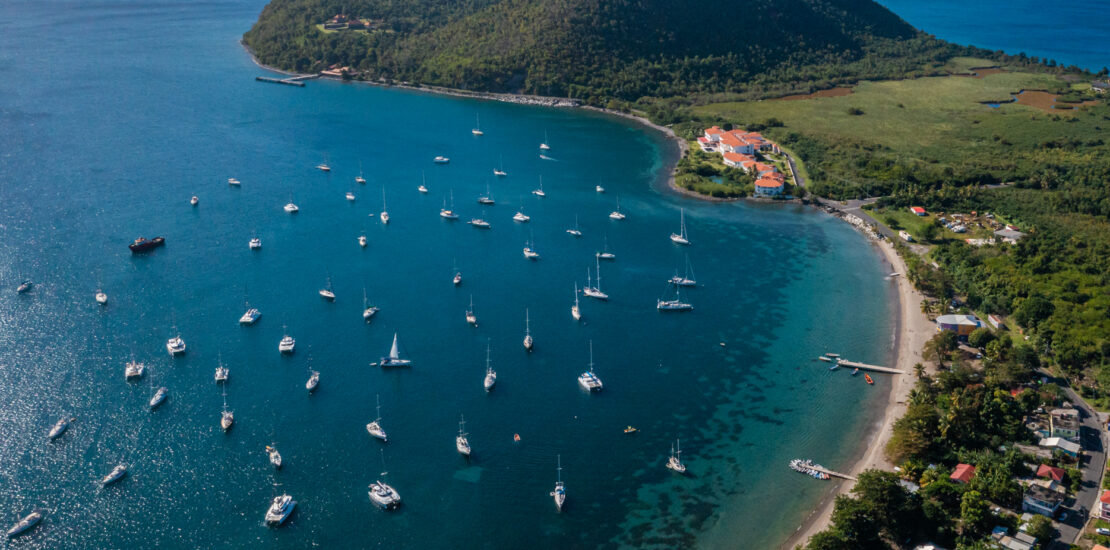 Investing in Dominica: Investing Wisely in Dominica's Tourism Renaissance
Discover the Opportunities in Dominica's Surging Tourism Industry and Make Your Investment Shine.
Dominica is having a tourism revival that's pretty exciting. Think about lush scenery, eco-friendly attractions, and a strong commitment to being green – that is what draws travelers from all over. Now, this surge in tourism is a real opportunity for smart investors. In this article, we are going to break down the latest trends in the market and give you some real practical advice on how to make clever investments in Dominica's thriving tourism scene. We are talking about finding the best spots to put your money, handling the ups and downs, and being a part of the sustainable travel movement. So, if you are looking to invest in paradise, stick around for some valuable tips.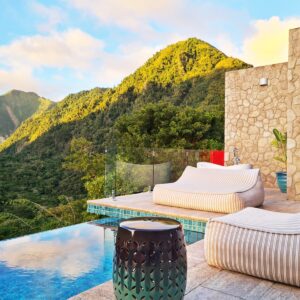 Dominica's Tourism Boom
Dominica's tourism scene is on fire. In 2022, the island saw a whopping threefold increase in stay-over visitors. It's not hard to see why. With its unspoiled natural beauty, pristine rainforests, and a commitment to sustainable tourism, Dominica is becoming a go-to destination for eco-conscious travelers.
In 2022 and 2023, Dominica was voted back-to-back World's Best Island in the Caribbean, Bermuda, and the Bahamas. Forbes Magazine placed Dominica #1 in the top 5 destinations to put on your radar in 2023. Dominica ranked among MSN's "5 Best Caribbean Islands for Your Next Vacation" in 2023, and among CNN's 25 "most beautiful places in 2023.
The World is certainly abuzz about this little eco-paradise in the middle of the Caribbean and Dominica's government has responded to this increase in visibility with a bold goal of 500,000 stayover visitors by 2030. And therein lies the opportunity to take advantage of this boom.
Investment Opportunities Galore
So, where can you invest in this paradise? Here are some hot areas:
Accommodations: There is a growing demand for eco-friendly accommodations. Think about investing in eco-lodges, guesthouses, or sustainable resorts that cater to green-minded tourists.
Adventure and Ecotourism: Dominica is an adventurer's paradise. Hiking trails (including the 14 segment Waitukubuli National Trail), nature tours, World Famous scuba diving and free diving, and marine activities are thriving here. Consider putting your money into businesses that offer these exciting and unique experiences.
Agriculture and Farm Tours: Farm-to-table restaurants and agri-tourism ventures are gaining traction. Supporting local farmers and sustainable agriculture is not only profitable but also contributes to the island's authenticity.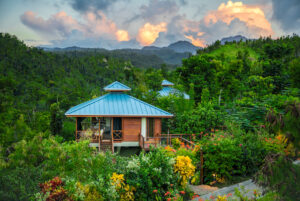 Sustainability Is Key
In Dominica, sustainability is not just a buzzword; it is a way of life. Our government is actively promoting sustainable tourism, and here is why you should too:
Environmental Conservation: While open to ever increasing numbers of tourists annually, Dominica is striving to preserve its breathtaking natural beauty. Investing in eco-friendly practices not only attracts eco-conscious tourists but also helps protect the island's pristine environment.
Community Engagement: Supporting local communities by creating job opportunities and preserving cultural heritage not only benefits the island but also enhances the long-term viability of your investment.
Financial Planning for Success
To set yourself up for a successful investment in Dominica's burgeoning tourism industry, consider the following key steps:
Collaborating with Invest Dominica Authority: Building a strong partnership with Invest Dominica Authority, is essential. We facilitate your investments by applying to the government on your behalf for fiscal incentives, providing valuable insights into the local market, regulatory requirements, and investment opportunities and synergies. By working closely with us, you can tap into our expertise and network, making your investment journey smoother and more informed.
Securing Incentives: One crucial aspect is ensuring that you take advantage of the incentives offered by Dominica's government to attract investors. These incentives can include tax holidays, duty-free and VAT-free imports on specialized equipment, and other financial benefits that can boost your investment's profitability.
Advanced Planning with an Approved Business Plan: Before executing your investment project, ensure that you have a well-thought-out and approved business plan in place. This plan should detail your investment strategy, financial projections, and sustainability measures. Additionally, securing a management company or operator in advance is vital. This step not only demonstrates your commitment but also ensures a smooth transition once your project is underway. Having these elements in place from the beginning can streamline the investment process and enhance your chances of success in Dominica's dynamic tourism industry.
These steps will better equip a savvy investor to navigate the investment landscape in Dominica, seize the opportunities presented by the growing tourism industry, and ensure the long-term success of your venture.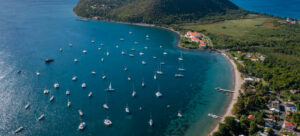 Dominica's Promising Future
Here is a sneak peek into even more exciting developments on the horizon that are sure to create even more investment opportunities for intelligent investors to soar with the uplift in Dominica's tourism:
A marina development is set to kick off in late 2023, accommodating yachts up to 60 feet in length, with flexible spacing for super yachts.
An international airport under construction is expected to be completed in 2026, improving accessibility for tourists.
By 2024, a geothermal energy generation plant will be in operation, making Dominica one of the few countries globally to have 100% of its power generated by renewable sources.
In conclusion, investing wisely in Dominica's growing tourism industry is an opportunity that shouldn't be missed. With the island's commitment to sustainability and a booming tourism sector, the potential for profitable investments is immense. So, if you are dreaming of investing in paradise, now is just the perfect time to make that dream a reality.
Invest Dominica Authority (IDA) is the Commonwealth of Dominica's government agency to promote Dominica as the location of choice for international investment and to assist them in establishing operations on the island.
Contact us here for more information on tourism and investment opportunities in Dominica.