Dominica: The Ideal Caribbean Investment Destination
Dominica's natural resources are unmatched. With access to 365 rivers, there's a virtually unlimited water supply, soil conditions ideal for high-value specialty crops, and a natural environment that supports world-class spas and ecotourism.
Dominica is on a mission to be the most climate resilient nation in the Caribbean, investing in green energy and infrastructure to ensure that downtime from storms is minimal, if at all. This mitigates risk for investors while giving them access to the Caribbean's rich opportunities.
The technology and back office sectors are leveraging Dominica's strong, reliable ICT sector and multi-lingual educated workforce.
Dominicans' light accent and cultural affinity with North America and Europe, makes this an ideal destination for call centers and back office processing, while a history of manufacturing excellence has ensured high value niche products made by several small manufacturers on the island.
When combined with a growing renewable energy sector and attractive service sector, Dominica is truly the land of opportunity. Here, investors have everything they need to launch or grow a successful venture, including hands-on support from Invest Dominica.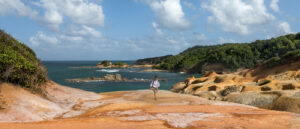 The "Nature Island" of the Caribbean - Dominica as an emerging leader in sustainability and ripe for ecotourism investment
Dominica gets 28% of its power from hydro and is on track towards becoming the first
climate-resilient nation in the world by 2030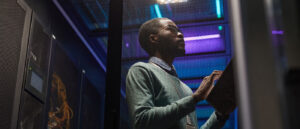 Grow your company with an affordable english-speaking
and educated workforce located in EST - ideal for U.S. and Canadian companies
33% of Dominica's land is for agriculture. Our rich soil, abundant fresh water supply & high biodiversity supports sustainable businesses
Top Reasons to Invest in Dominica
Doing Business
WE ARE HERE TO ASSIST YOU
IDA has been very helpful in assisting our business with the added investment and business expansion. Mr. Patrickson Victor's professional service is greatly appreciated. Thank you IDA!
Stella Zhang – Dragon Windows/
Construction Material & Services Ltd
The counsel and advice and concessions obtained through the IDA were the determining factors for our investment.
Patrickson Carbon
Bay House Hotel Inc.
The IDA staff was very supportive and helpful during the startup period of our business venture.
Avril Coipel
Rosalie Holdings Ltd
IDA has provided good service, follow up visit and after care. We enjoy working with our investment officer and the head of IDA.
Dilma Bastien
Dive Dominica Ltd.
I purchased a new piece of machinery and needed concessions. Through IDA support and expertise I was able to get the machine. Thanks much!
Marlyn Jean Jacques
Caribbean Apparel
The approval process of duty free concessions was timely, efficient and very professional.
Kirvin Bateau
AyAy Holdings Caribbean Ltd
We Call it Dominica
(pronounced dom-ah-nee-ka)